It's cool to throw parties at home. Not only do these festivities and celebrations bring the people you like under one roof, you don't have to grapple with the dread of finding your way home when the party ends, because, well, you are home.
That having been said, there are some tips to take note of, whether you are a seasoned pro or a relative noob when it comes to hosting house parties.
Read on. It will be fun.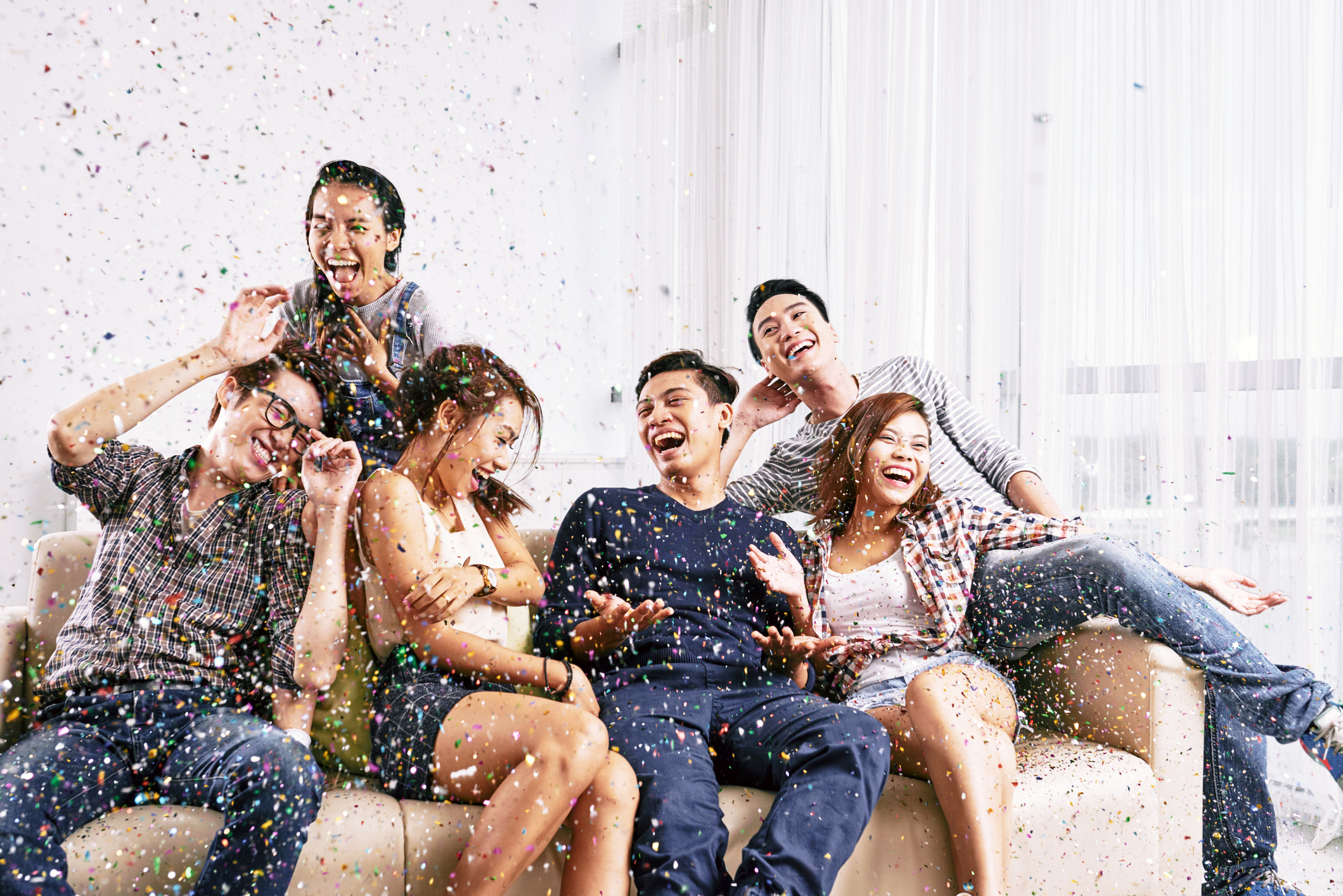 Prepare for the clean-up
Be smart about it, make sure people have somewhere to dispose of food and rubbish, have a designated area for these or keep a couple of trash bins around for easy access.
Prepare your disposables
If you're hosting a large party or simply want to avoid dishwashing duties, consider having enough disposable plates, cups and utensils as back-up. Not a fan of leftovers? Have some disposable containers for guests who like to bring home some food, if there's any left.
Keep your valuables
We're not talking about theft here, but if you have expensive carpets, pillows and decorations, it's best to keep them safely stored for a while. Create a hazard-free space in your home as this can benefit you and your guests from accidental damages, especially if there are children too.
A little catering hurt nobody
Instead of cooking everything yourself, consider outsourcing some dishes so you can spend more time preparing the dishes you really want to make. Even when you've prepared all the dishes in your list, have a back-up plan and find out where you can easily order cooked food, just in case.
Keep the mess in check
Clear a bit of the trash instead of waiting for everything to overflow. You'll surely be less energetic after your party, but if most of the cleaning up is already done, you can rest sooner.
Divide and conquer
If it's a casual gathering of you and close friends, simply ask a little favour from them to help out. Most good friends willingly give a helping hand. This takes out the weight of each task and gets things done faster.
Anti-stain emergency kit
Accidental spills and stains are unavoidable but not hopeless, keep an emergency cleaning kit ready for dealing with such mess right away, as some stains can be irreversible if left for a couple more hours. Stain removing formulas are easily available in supermarkets, depending on the type of surface or fabric you'll be using it on.
Know the rules
No matter how tame we intend our house parties to be, sometimes the fun and joy can't be contained. Take note of the rules in the place you live regarding such activities, your neighbours will appreciate it.
Hosting parties is easier when you keep your home in tip-top condition, one way to do it is by having insurance that helps you protect your home. Whether it's a kitchen fire or burst pipes, don't burst your budget with repair costs by having Home Insurance that has it covered.