Most people say planning is winning half the battle, but how does that apply to our health? When it comes to keeping healthy, most people eat healthily and exercise as much as possible.
While these are commendable, can we do more to prepare ourselves for any unexpected health episodes? Of course, we can.
While most people today mitigate for these unforeseen circumstances by protecting themselves with insurance, many still do not do enough, especially when it comes to critical illnesses like cancer, the number one killer in Singapore.
Considering the high risk surrounding cancer, having comprehensive cover can be very beneficial. The next question people may ask is, just how much cover is enough? See our simple infographic below to have a good idea: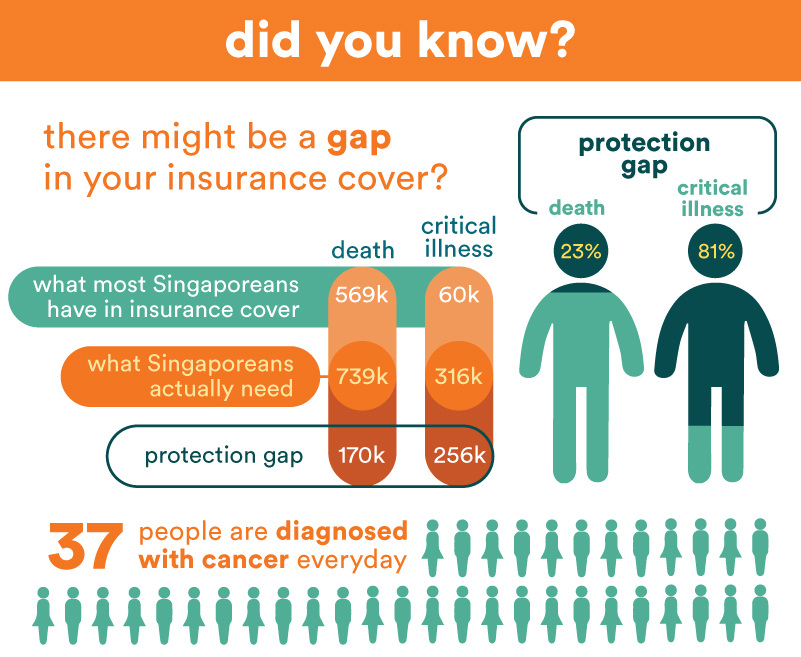 Sources: Singapore Cancer Registry, Interim Annual Registry Report Trends in Cancer Incidence in Singapore 2010 – 2014 2017 Protection Gap Study from LIA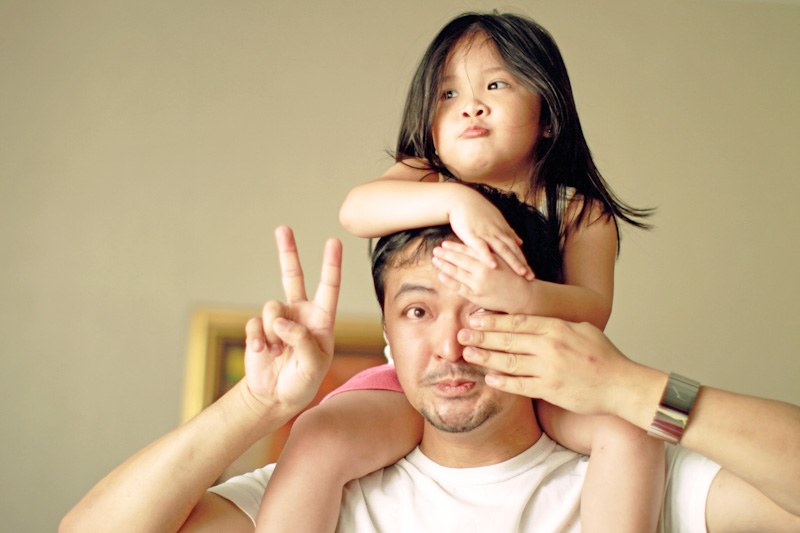 What are the options to protect yourself?
Below is another infographic that shows a simple comparison between insurance products available to Singaporeans today.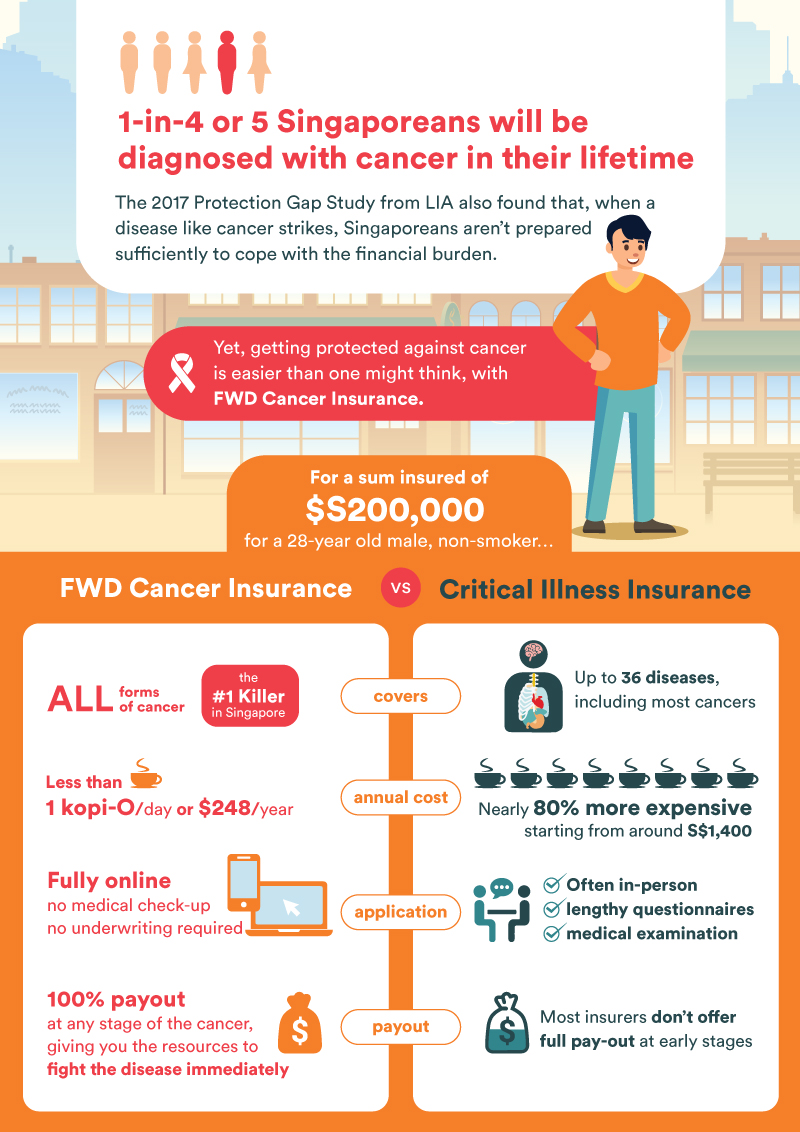 Insurers like FWD Singapore offer benefits that may be more fitted to your budget and concern if compared to the estimated cost of critical illness coverage.
With FWD, you get a full payout for all stages of cancer, ensuring you have the financial means to beat the disease, regardless of its type or stage.
Free medical second opinion. A second opinion provided by a global team of medical professionals, who will review your diagnosis or treatment plan. This ensures you can choose the best course of treatment for yourself.
No medical examination required. Just a simple questionnaire on your health condition to get the cover you need: All you need to let FWD know is your gender, age and whether you are a smoker. No lengthy medical history declaration required.
Stress-free and convenient claims. To make a claim, provide evidence from a certified medical examiner or doctor stating that you suffer from cancer. That's it. A quick and easy claims procedure means you can embark on the necessary treatment without delay.
Different people have different priorities, and its good to know that there are options that cater to different protection needs too. Beating cancer can be a challenging journey, having yourself insured provides an extra layer of protection should you wish to secure your peace of mind.