Hot drinks, fluffy snow, wooden cabins, elks and sleighs… The winter charm that has undeniably captured the hearts of many, especially those of us, who live in the tropics. There are so many beautiful destinations to choose from and we know sometimes you need an inspiration or two. It's time to bring out the fuzzy scarves and mittens as we dive into winter wonderlands around the world. Here's our favourite list of winter destinations!
Salzburg, Austria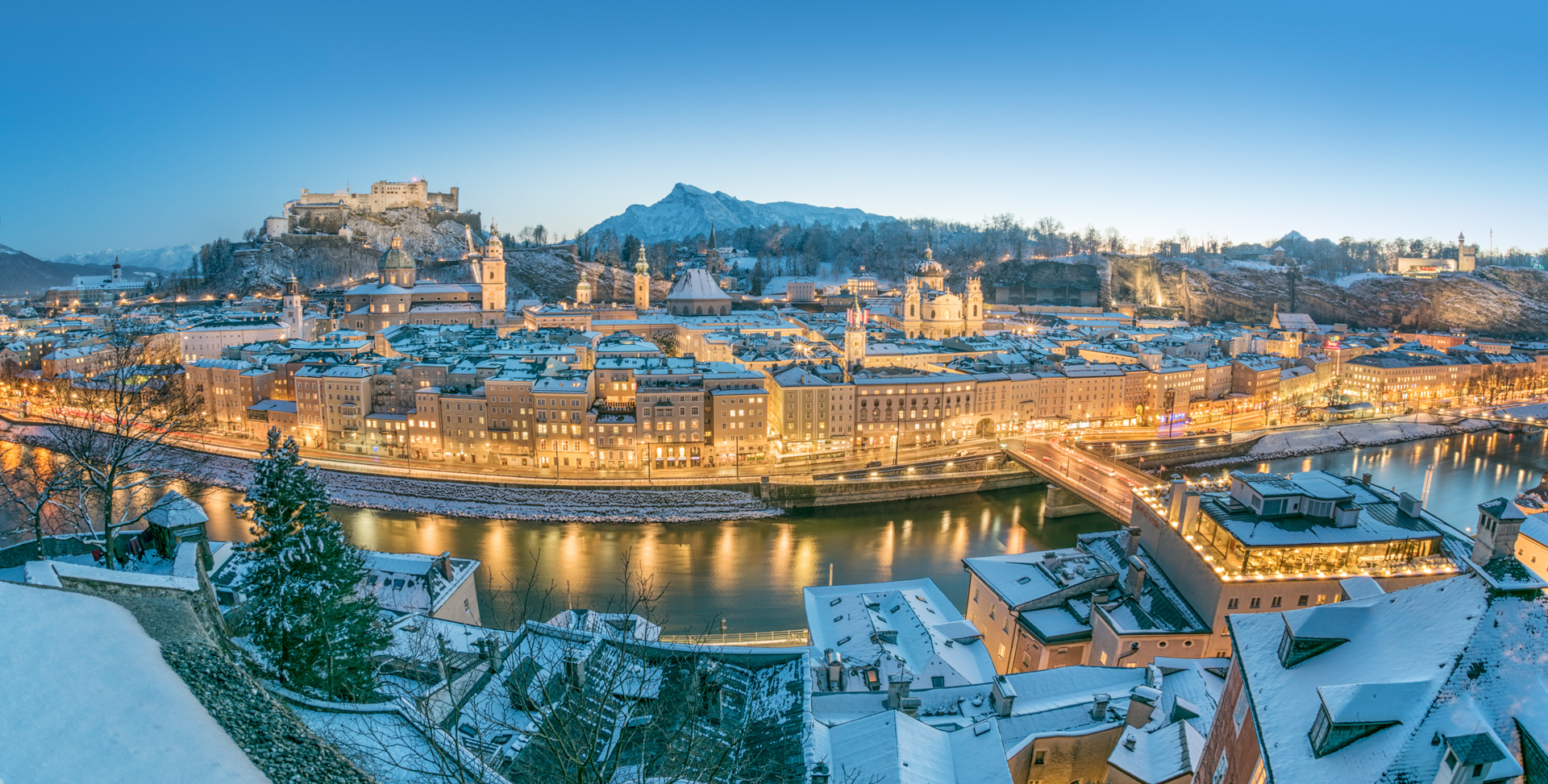 Like a storybook, watch how the city unfolds into the festive mood with a glow of winter magic. Its renowned markets are in a hustle and bustle when you visit during Christmas. The market is now over 500 years old which makes it a historical shopping destination. Gifts aplenty as well as places to eat and drink will keep you in the peak of the festive mood.
South of Salzberg lies Obertauern, a perfect location for skiing and various snow-related fun. Only 90km away by car or simply take a train. You can choose to stay there for a few days and enjoy life in one of the cosy warm cabins huddled together with your loved one(s) or travel companion(s). Salzburg and Obertauern will surely make for a delightful winter destination.
Nagano, Japan

The balance of natural hot springs and ski resorts makes Nagano a true winter capital with an endless variety of entertainment and culinary indulgence.
For ski enthusiasts, Nagano is paradise. You'll find a place called Hakuba located in the north of Nagano, with fine snow and ski resorts that make it one of the most popular destinations for skiing in the area. If you've had your fill of snow, how about a visit to the renowned Jigokudani Monkey Park? Here's where about 100 over resident Japanese macaques are seen luxuriously spending their time in the hot spring.
Prague, Czech Republic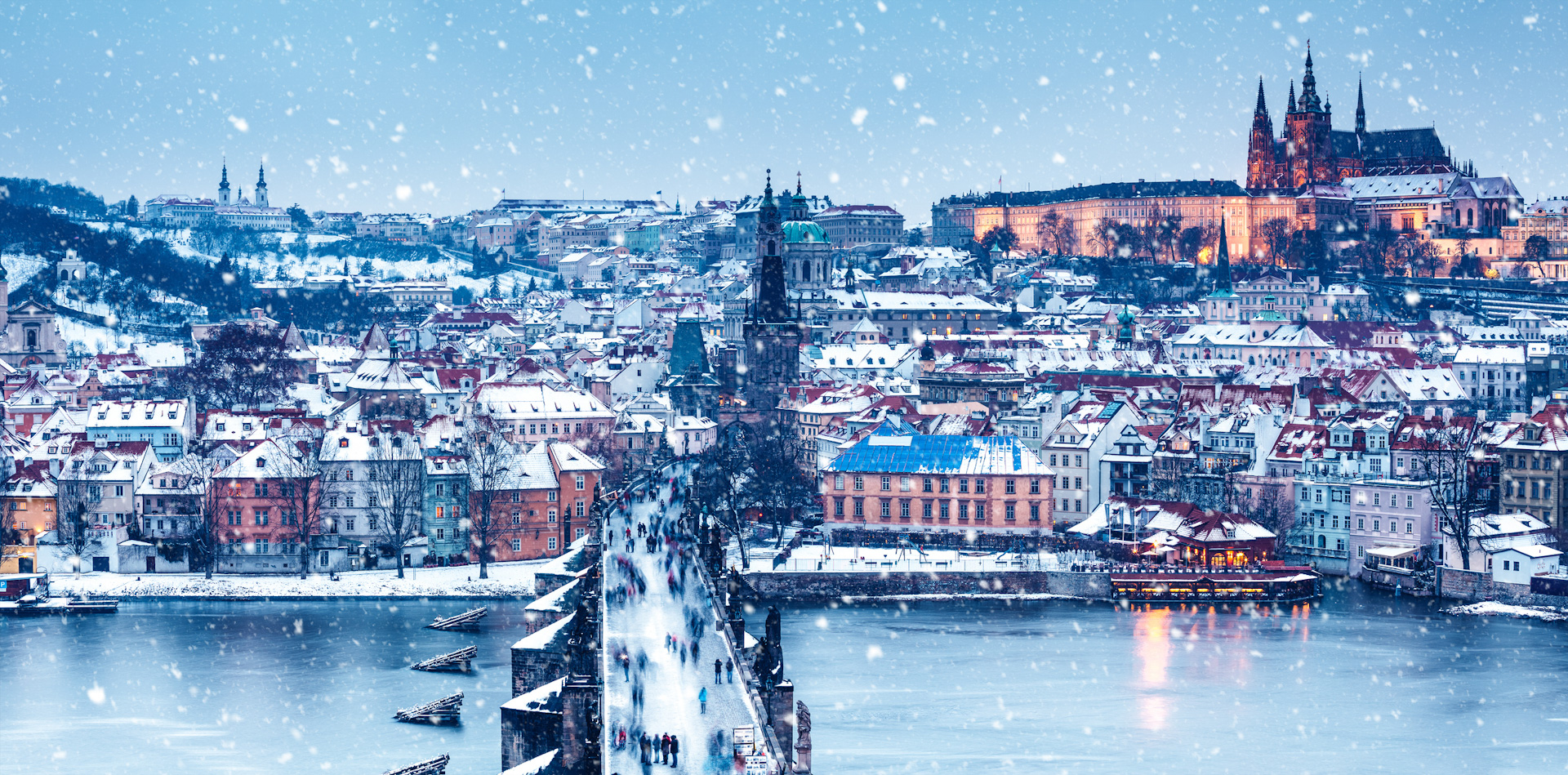 Architectural beauty in a blanket of snow like a page conjured out of a fairytale – that's Prague. Home to one of the most majestic ancient castles and works of art, there is nothing not to love while walking along the cobblestone streets in winter. Crowd and cost is a plus during this low season, with fewer tourists and cheaper accommodation. Expect to pay about half of what people normally would during the peak travel season.
The period between Christmas and New Year still attracts a reasonable amount of crowd that make the celebrations festive and cheerful. You'll find Christmas markets aplenty as you explore Old Town. You'll also find plenty of places to dine and to warm the tummy. Czech cuisine is ideal for the colder season too, meat stews like goulash are just right for the season. Even something as simple as having a spiced cup of coffee while exploring the city is reason enough to put this on your winter bucket list.
New York, USA

You most likely would have seen Christmas movies set in this dazzling city. Winter in New York is not that unfamiliar to us thanks to these movies. It's pretty easy to paint a picture of the iconic window displays, Manhattan skyscrapers, humungous Christmas trees and holiday shopping frenzy. To see all of this with your own eyes is still a magical experience to many.
In New York, you'll find yourself wanting to stay a bit longer. You can learn ice skating at Rockefeller Center, be abuzz with the holiday sales, or simply take a picture perfect stroll along the cinematic backdrops of good old New York, the city that never sleeps.
Accommodations and flights tend to be cheaper during this season too. Whatever the reason is, you'll not regret spending a fascinatingly entertaining winter here.
Harbin, China

From the West, we head to the East! Winter on ice takes on a magnificent form in Harbin. Renowned for grand sculptures made of snow and ice which are yet to be rivalled elsewhere. These masterpieces are found in three different venues; Sun Island Scenic Area, The Ice and Snow World, and Zhaolin Park.
Looking to dine in a palace of ice? Let your curiosity rest as you enter Shangri-La's Ice Palace and enjoy a leisurely hotpot dinner. When you're done exploring these icy attractions, you can explore amazing architectures like the ultra-modern Harbin Grand Theatre Opera House. You'll be surprised to find Russian architecture and other European influenced structures as you stroll about Central Street. It's almost as if you are visiting two different countries at once.
Dining options are also diverse with a variety of western and Chinese restaurants available for your desired palate. Harbin is one of the most cost-friendly winter destinations on this list if you happen to be travelling from Singapore.
With that being said, winter is as beautiful as it is tricky if you aren't used to the cold. So remember to look after yourself and the people you are travelling with. If you need some help with what to pack, we've listed out a few things to help you prepare for the colder days of the year, read "Winter Is Coming. Are You Ready?".
One last reminder from us, never leave home without a reliable travel insurance that covers what matters to you. Not all travel insurance in Singapore are made equal, you can check out our pointers about what to look out for when buying travel insurance, read "10 Things You Need to Know About Travel Insurance". Travel experiences are better preserved when your peace of mind is secured.