Getting travel insurance nowadays has become much easier and transparent with the help of technology. You can easily compare prices and benefits through websites like www.gobear.com and even purchase it through your mobile device. But while getting travel insurance has become really easy, can the same be said of making insurance claims?
Some of us may have bad experiences with making insurance claims. So, the question really is – just how far has insurance evolved to make submitting claims successfully as seamless a journey as purchasing a travel insurance plan?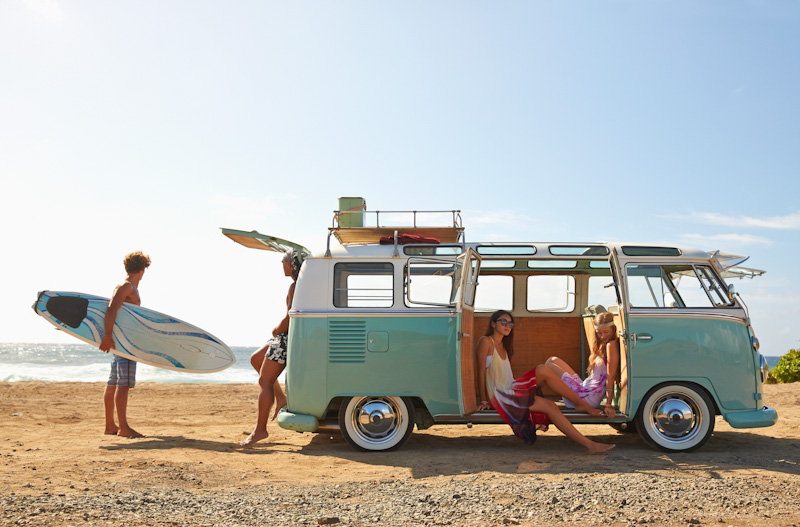 Imagine this – you have arrived at the airport of your dream holiday destination, but alas, your luggage did not. How can you file a claim for this baggage delay? If you have to go through the process of filling-up a claim form, meeting an agent, and thereafter wait for about 5 days for a cheque and going to the bank to have it cleared, then it is probably not a good feeling
The good news is insurers like FWD now allow claims to be submitted digitally, and payouts to be made directly to customers' via PayNow or DBS Fast. This means you can get your payout almost instantly. No paperwork. Easy.
Fun fact: We all have an idea about what e-commerce is, but have you heard about m-commerce? Also known as mobile commerce, it's simply a term coined for bringing e-commerce capabilities directly into the customer's hand anywhere. Buying insurance through our mobile devices is a reality now, isn't that great?
Going Mobile
FWD is the only insurer in Singapore that offers cashless medical outpatient claims through a medical eCard on the FWD Flyer App. You can easily go to a doctor if you feel unwell after your trip and not have to pay cash up front (up to $500 per visit). FWD has made this possible with the capabilities of a mobile app.
More features worth taking note of:
Access to 500 clinics across the island with the built-in clinic locator, which lets customers search for a doctor conveniently, wherever they are.
During emergencies, it can be difficult to find the right contact numbers, with FWD Flyer App, you can quickly call for emergency assistance and a worldwide police hotline number 24/7.
Travel insurance claims can also be done through the app, you waste no time in waiting for your claims to be submitted, imagine making a baggage delay claim as you travel overseas and receiving your payout even before your trip is over.
Bonus facts: Curious to know what travel insurance claims you'll likely encounter when travelling? Here are the various types of claims made by FWD Travel insurance customers ranked according to volume.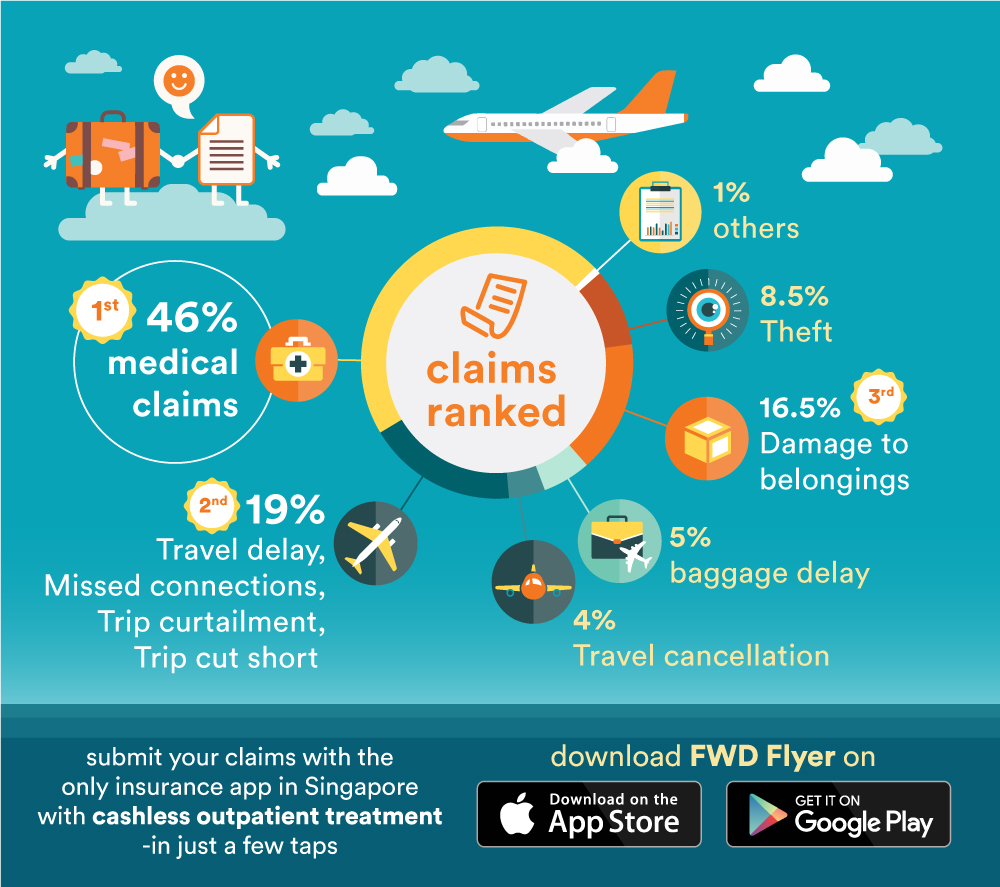 It's good to have an app like the FWD Flyer app handy when travelling, download it on either the App Store or Google Play.
Now that you know medical claims are at the top of the list, be sure to pack a first aid kit and some medication, so nothing can get in the way of your holiday. If you ever you do become unwell, you'll likely have a sense of confidence that submitting your claims and getting a payout will be a hassle-free experience with FWD.