About
about us
our team
join us
media
about FWD Singapore Pte Ltd
FWD started operations in Singapore in April 2016, providing employee benefits insurance to corporate customers.  In September, FWD launched its direct-to-consumer business and currently offers a suite of life and general insurance products including direct-term life, car, travel, personal accident and maid insurance. Leveraging technology, FWD provides insurance that is world beating in its simplicity and customer focus for connected people to take control.
objectives and strategy
In Singapore, FWD aims to change the way people feel about insurance by leveraging technology to deliver products that are relevant, easy to understand and well-priced. Our portfolio includes group insurance and a direct-to-consumer business focusing on life and general insurance.
Our group insurance business provides companies with cost-effective employee benefit solutions to over 80,000 members. We are the fifth largest group medical insurer in Singapore with a strong track record across a diverse range of industries. FWD will continue to expand its footprint and reach to corporations in Singapore with a focus on offering customers a differentiated client experience through a robust medical network and excellent service levels.
Our direct-to-consumer business provides life and general insurance for individuals. At FWD, we believe that insurance doesn't need to be complex, sold through expensive middlemen, or take up vast amounts of your time.
A customer-led brand, we are constantly developing new products for individuals and businesses alike, with the aim to help our customers embrace and celebrate every day, and feel safe and secure knowing that FWD has their back if something unexpected happens.
our key products
FWD offers businesses customisable group insurance plans that are designed to suit the ever-changing business and financial objectives of employers and the healthcare needs of its employees. We are the only insurer in Singapore that offers members direct and seamless access to four leading private hospitals of Parkway Pantai. Members also enjoy cashless inpatient admission with the FWD medical card and access to the largest and most comprehensive panel of general practitioners and specialists.
As Singapore's only fully direct and online life and general insurer, our direct-to-consumer product offerings are designed to cater to the evolving needs of customers in Singapore. Here is what we have available today:
For Individuals

---
For Businesses

external environment
We operate in an era of rapid technology evolution. The Singapore government's Smart Nation and Future Economy initiatives are shaping the nation's digital transformation, including driving Singaporeans' online habits.
For our employee benefits business, an ageing population in Singapore and other evolving demographics will shape the way we develop products to ensure they are relevant to our members.
We are encouraged by the Monetary Authority of Singapore's decision to allow insurers to offer a full suite of life insurance products online without advice. We are confident that this will translate into providing customers with more choice in regards to financial planning.
FWD Group
Established in Asia in 2013, FWD Group is the insurance business arm of investment group, Pacific Century Group (PCG). PCG is an Asia-based private investment group established in 1993. PCG has interests in three core business pillars: financial services, technology, media & telecommunication, and real estate. PCG has a strong track record of holding and developing assets over the long term, and has a network of well-established connections in Asia.
Outside of Singapore, FWD Group spans Hong Kong & Macau, Thailand, Indonesia, the Philippines, Vietnam, and Japan offering life and medical insurance, general insurance and employee benefits across a number of its markets.
8 markets
---
more than
1,000,000
customers
FWD Singapore is led by a dynamic team that brings a strong mix of industry and market experience coupled with a track record of building market-leading businesses.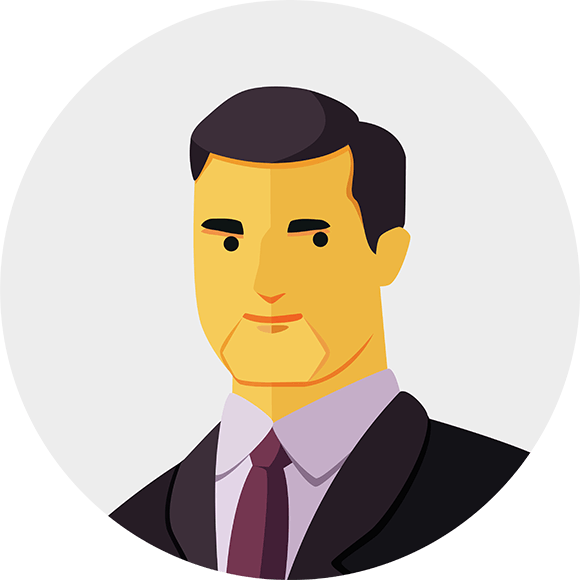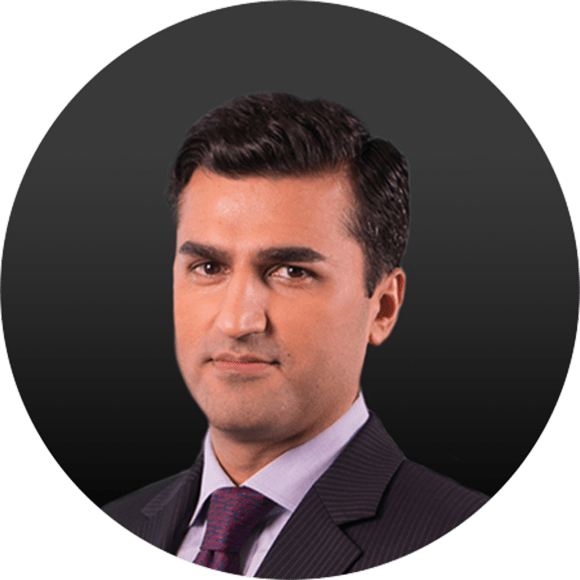 Abhishek Bhatia
CEO
Abhishek Bhatia is Chief Executive Officer, leading the establishment and development of FWD in Singapore with the goal of building the company into a top five insurer. Prior to joining FWD, Abhishek spent 15 years with Prudential Plc in senior roles across the globe. In his last job, he was Chief Executive Officer, Prudential Poland, where he oversaw the establishment of the company and was instrumental in achieving Prudential's leadership position in sales technology and product innovation. Prior to that Abhishek was the Regional Director of Insurance based out of Hong Kong. He also held senior roles with Prudential in Malaysia and India.
Abhishek holds an Honours degree in Economics from Delhi University, and is an alumnus of the Indian Institute of Management.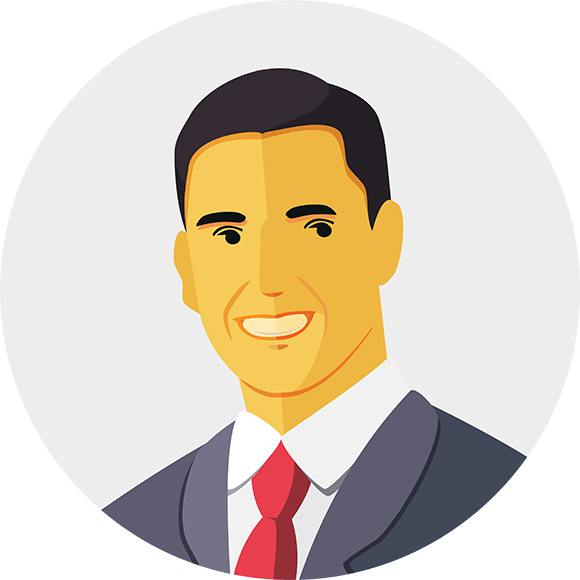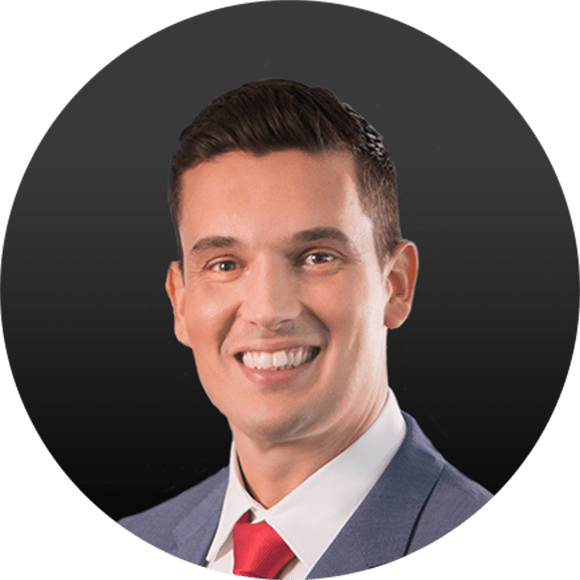 David Broom
CMO
David Broom is Chief Marketing Officer at FWD, overseeing the firm's customer led proposition development and communications initiatives that drive awareness, advocacy, and ultimately demand. Prior to joining FWD, David spent eight years at Aviva, most recently in roles as Group Digital Marketing Director and Group Customer Strategy Director. David has also held marketing, customer insight, and business development roles at KPMG.
David is a graduate of Swinburne University, receiving a Bachelor's Degree in Information Systems and Bachelor's Degree in Business majoring in Marketing.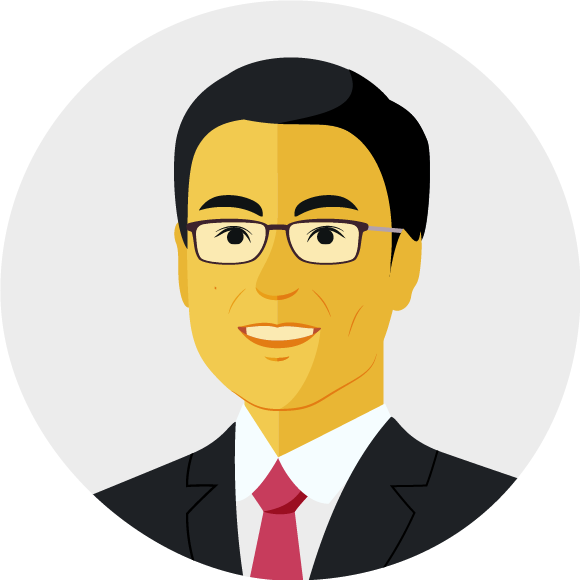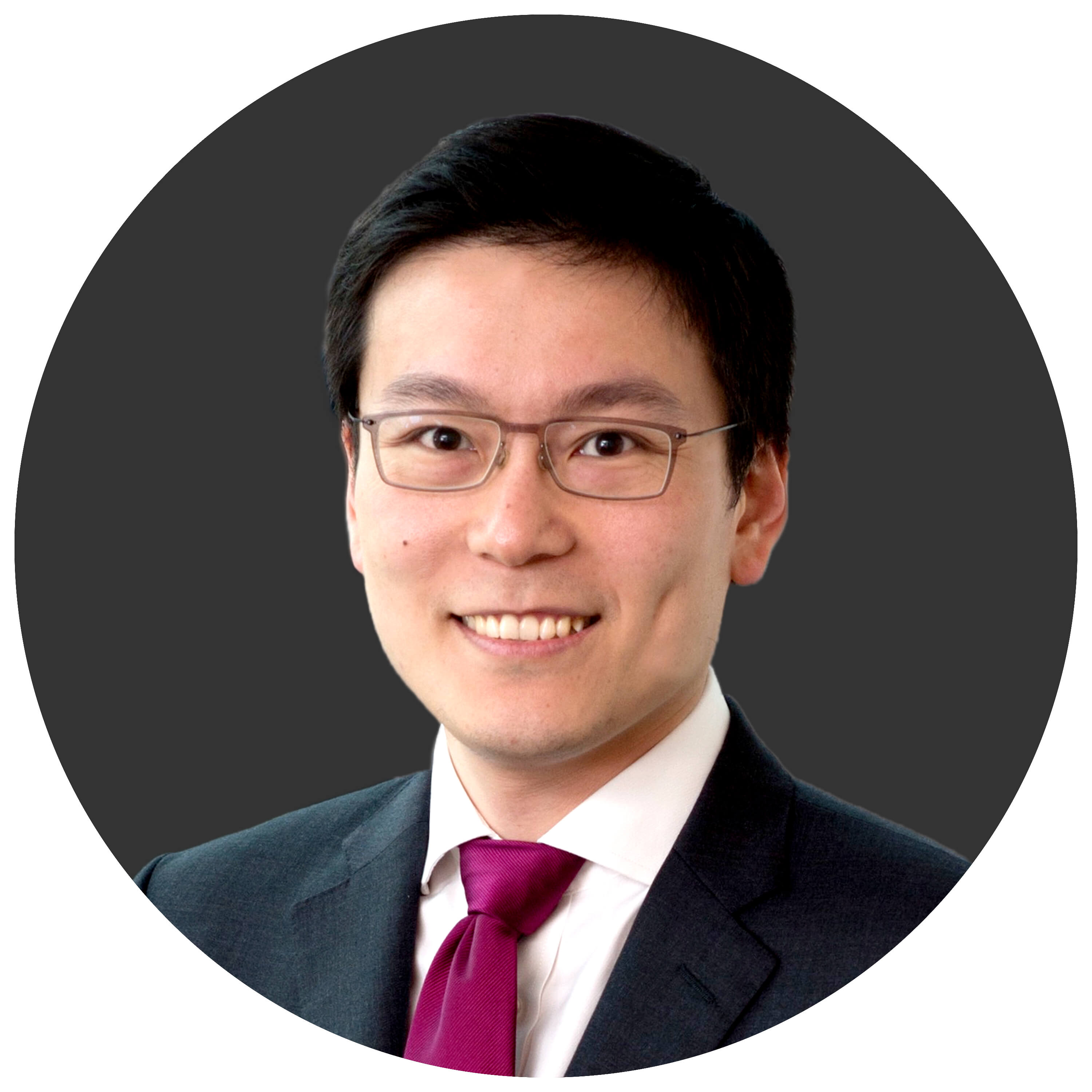 Khor Kee Eng
CFO
Khor Kee Eng is the Chief Financial Officer at FWD, overseeing the company's finance and actuarial functions.
Kee Eng graduated from the London School of Economics with First Class degree in Actuarial Science and has more than 13 years of combined experience across both finance and actuarial faculties. Prior to joining FWD, he assumed progressively senior positions in Hong Kong and Malaysia, in companies such as Tune Protect Group, QBE Insurance and Royal & Sun Alliance.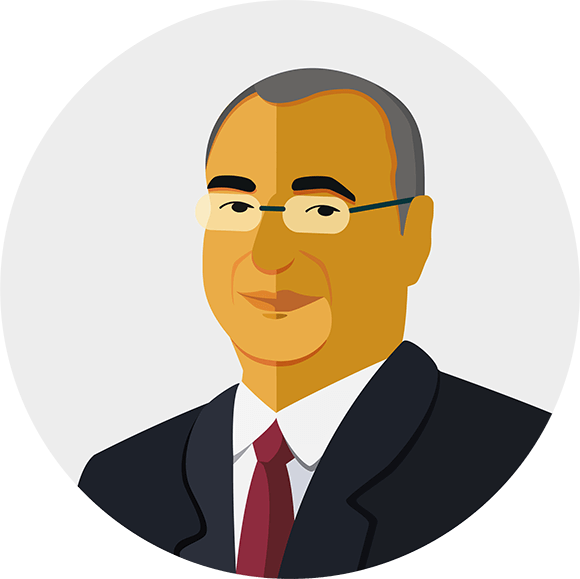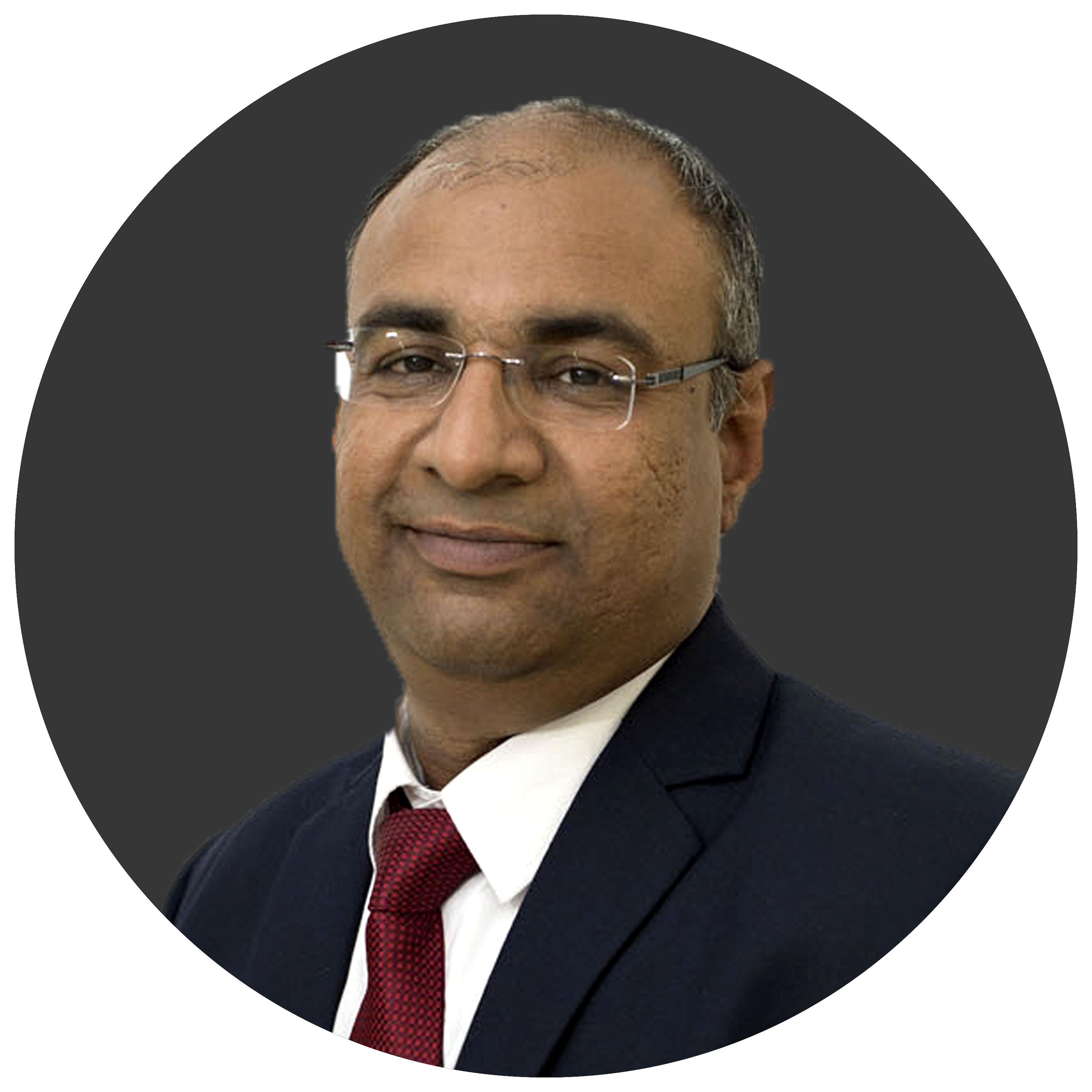 Narasimhan Partha
CTO
Narasimhan Partha is Chief Technology Officer at FWD, responsible for the company's digital and information technology development. He brings with him more than twenty-five years of experience in the information technology and insurance sectors. Prior to joining FWD, Narasimhan was General Manager at NTT Data, where he oversaw the company's business operations in Asia. Narasimhan also co-founded Ibexi Solutions, now part of Sapiens – a global provider of software solutions.
Narasimhan is a graduate of the University of Chennai, receiving a Bachelor's Degree in Commerce. He is also an Associate of the Insurance Institute of India.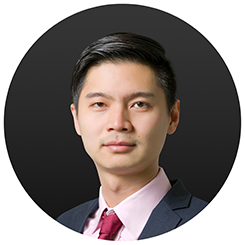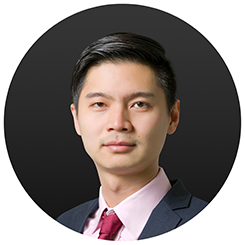 Lim Tien Yung
Head of Corporate Solutions
Lim Tien Yung is FWD's Head of Corporate Solutions and brings with him 12 years of experience in the insurance and healthcare sectors.
A graduate of the National University of Singapore, where he received a Bachelor's Degree in Computational Science, Tien Yung has worked in different roles, including pricing, product development, client management and benefits management. With his unique experiences, Tien Yung is able to understand and interpret corporate customer requirements from both the financial and actuarial perspectives.
Tien Yung also completed all three levels of the Chartered Financial Analyst Program and volunteers with the Singapore Actuarial Society, sitting on its Health Insurance Subcommittee.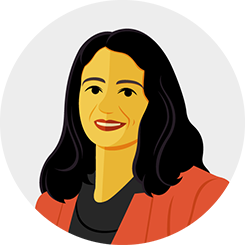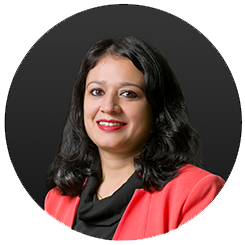 Mahima Tankha Marwah
Head of Sales & Marketing, Direct to Customer
A seasoned insurance professional, Mahima Tankha Marwah is the Head of Direct Sales and Marketing for FWD, where she is responsible for digital sales & marketing performances, affiliate partnerships, sales call centre operations, as well as brand, digital, advertising and social media campaigns.
She also oversees leads generation and conversion, in addition to ensuring the viability of the customer engagement and retention models for our Direct to Customer Business propositions.
Mahima began her insurance career in India and was the Channel Head of Bancassurance for HDFC Bank, one of the largest banks there. She later assumed progressively senior portfolios with Allianz SE, with her last role being regional lead for business development and coordination of Allianz's Life, Health, and retail Property & Casualty businesses for nine markets in Asia, before she joined FWD in 2015.
Mahima holds an Honours degree in Economics from Lady Shri Ram College and also has a Diploma in Insurance from the Institute of Chartered Financial Analysts of India.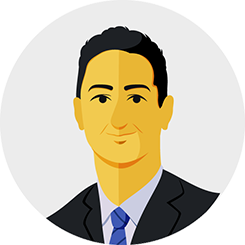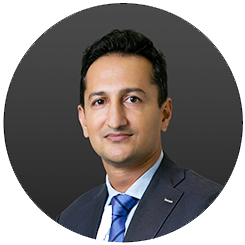 Markose Thomas
Head of Risk and Compliance
Markose Thomas is the Head of Risk & Compliance at FWD. He is also the Data Protection Officer for the company. His main responsibility is to head and supervise the Risk and Compliance functions, working closely with the company's management, other business functions and regulators.
A qualified lawyer, Markose has over 15 years of senior leadership and regional APAC experience managing Risk & Compliance functions. Prior to joining FWD in 2017, Markose held senior Risk and Compliance roles at Munich Re Singapore. He has also held roles with Allianz Singapore.
Markose is a Chevening Scholar, and graduated from University of London where he received a Masters' Degree in law.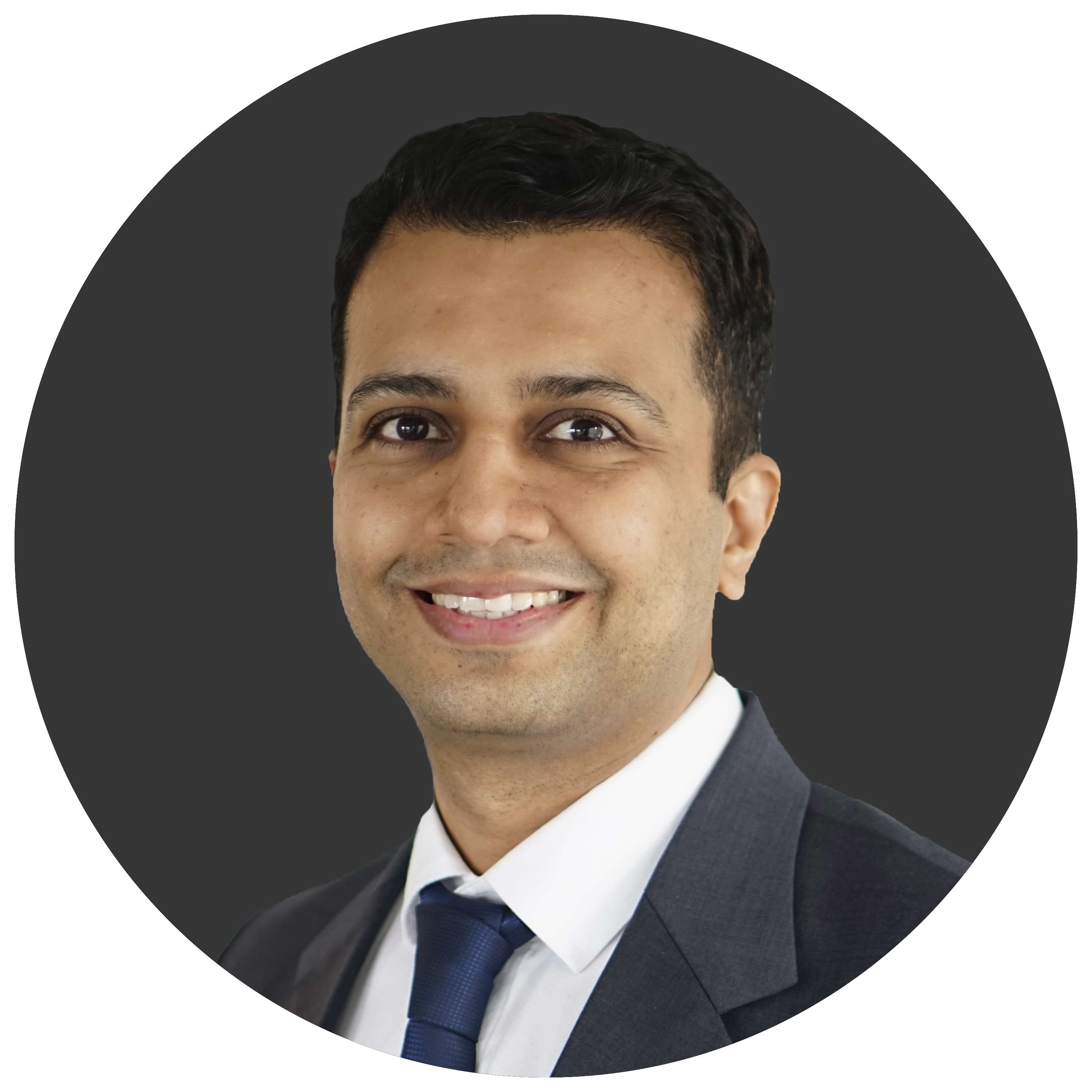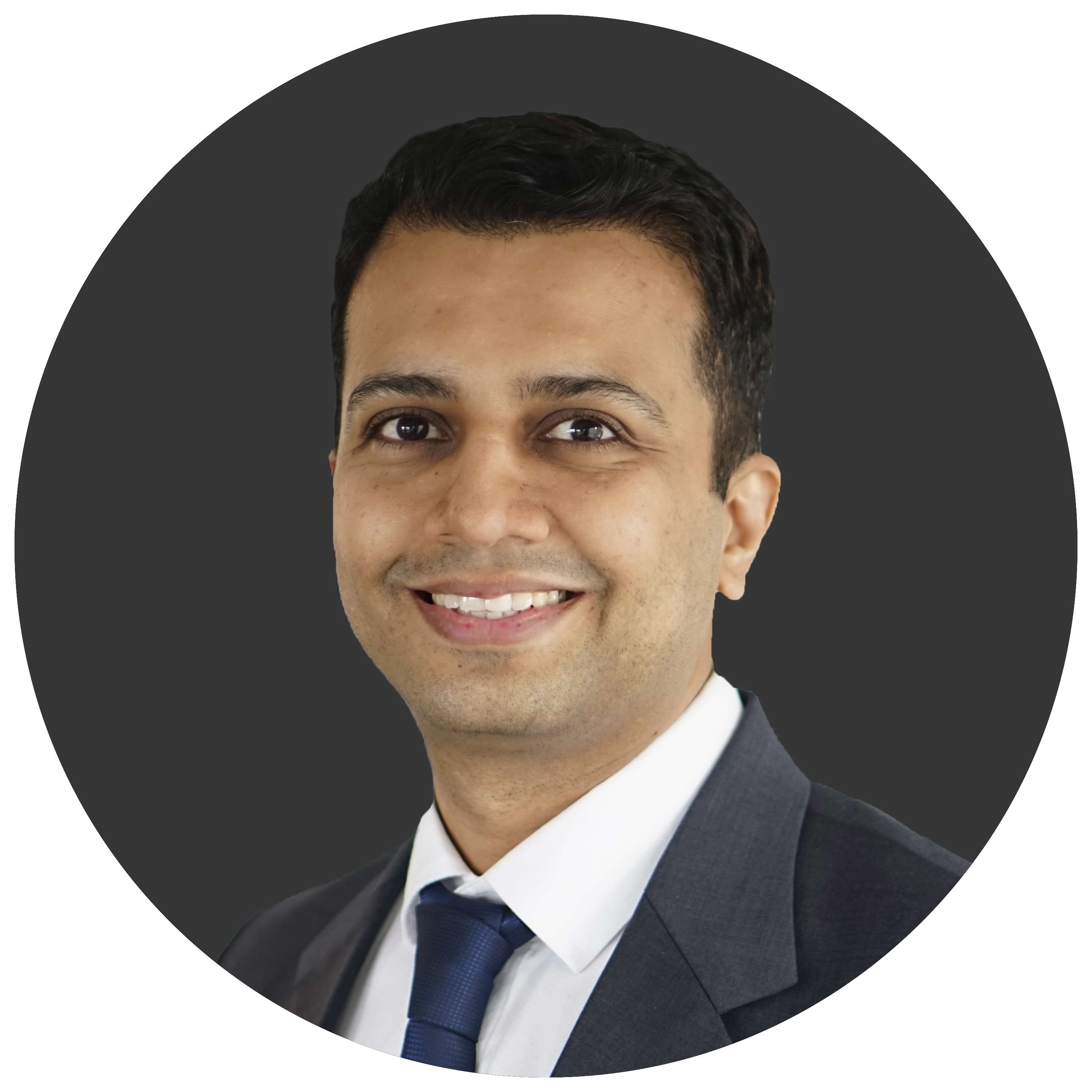 Tushar Falodia
Head of Project Management
Tushar Falodia is FWD's Head of Project Management at FWD, where he leads the planning and execution of projects as well as change management function within FWD. His remit cuts across General and Life Insurance, as well as Employee Benefits portfolios, charged to drive overall process efficiency for the company.
He also leads FWD's Robotics Process Automation (RPA) initiative, focusing on improving the productivity of teams that handle high-volume, repeatable tasks on day-to-day basis.
Prior to FWD, Tushar worked in several project management and process improvement roles in consulting firms and major companies such as Aviva, where he consistently put his expertise in digital technology and business transformation to good use. He holds an MBA in Finance from the Sydenham Institute of Management in India.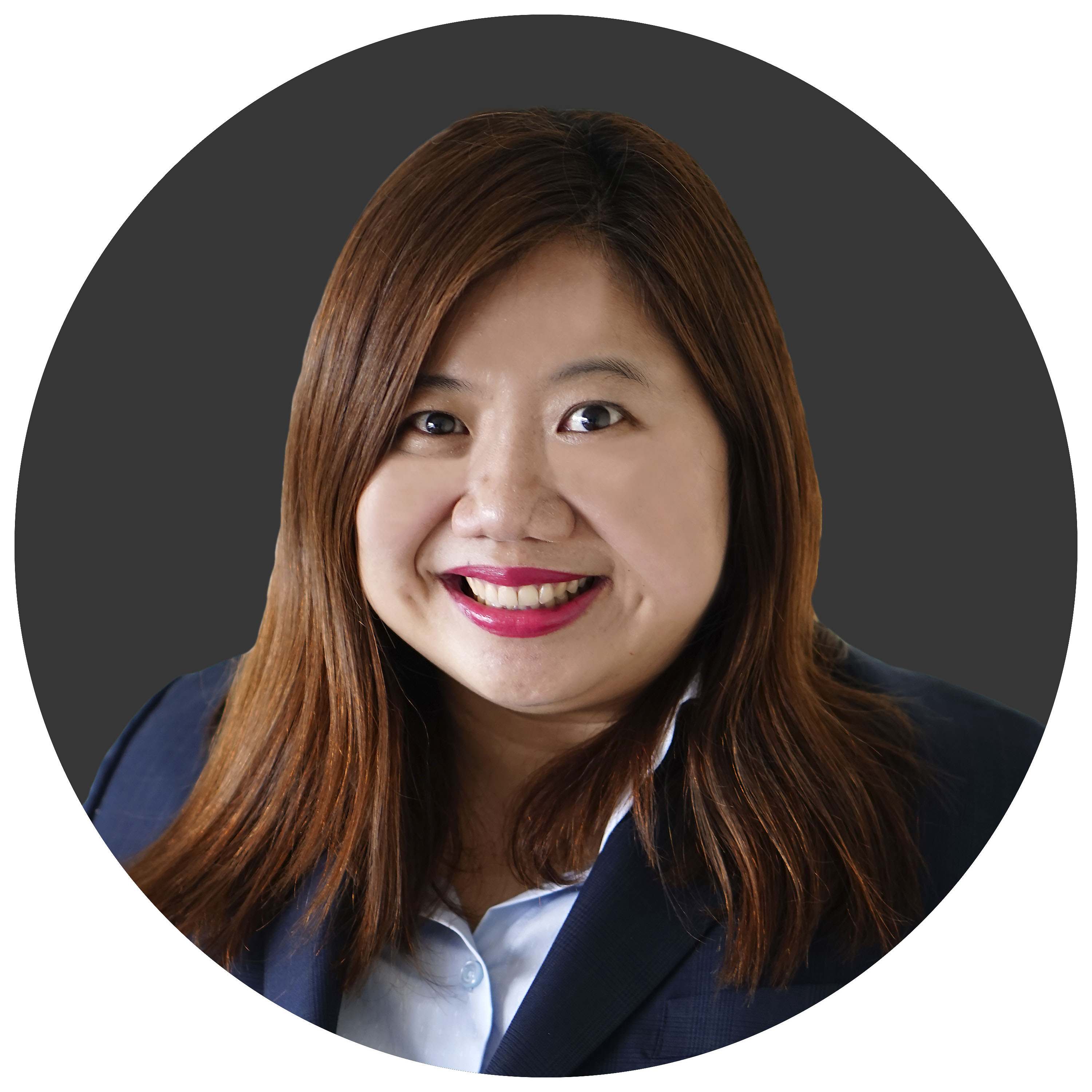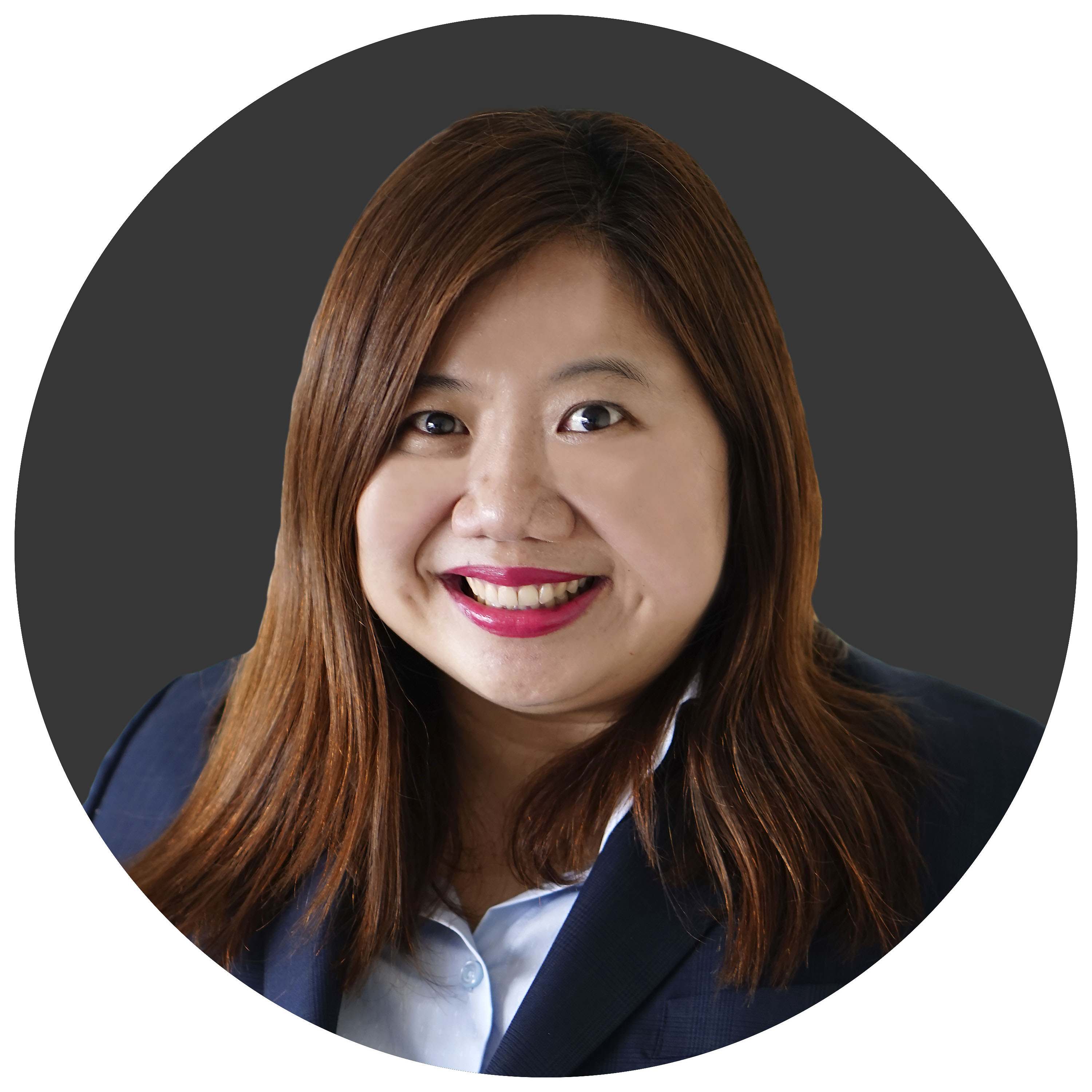 Emily Wong
Head of Operations
Emily Wong is FWD's Head of Operations and is responsible for ensuring service excellence and operational efficiency for the company's Direct to Consumer (DTC) Business. As part of her remit, Emily oversees the Underwriting (Life insurance products), Policy Servicing and Claims teams.
Emily has more than 15 years of experience in the insurance industry, and has performed similar roles, in varying senior positions, at Aviva and NTUC Income, before joining FWD in 2018. She is a graduate of the University of Canterbury, New Zealand, and holds a Bachelor's degree in Commerce.
Corporate Governance
The Board of Directors
The Board of Directors is responsible for setting the long-term goals and strategies and ensuring sustainable performance of our company. The Board of Directors is responsible for guiding the continuous development and implementation of our corporate governance practices and overseeing its compliance with applicable laws and corporate obligations. The Board's principal role is to ensure that there is a proper governance framework to promote and protect our interests for the benefit of our shareholders and stakeholders.
Our Board of Directors are:
Abhishek Bhatia
Alvin Chooi Wai Hong
Arthur Lee King Chi
James Sinn Yuk Loh
Laura Raquel Deal-Lacey
Michael Lim Choo San
Audit Committee
The Audit Committee exercises the authority delegated by the Board of Directors to provide oversight on the financial reporting process, the audit of financial statements, the system of internal controls, and the internal audit and external audit functions.
The Audit Committee is authorised to investigate any matter within its terms of reference, has full access to and co-operation by our management, full discretion to invite any director or executive officer to attend its meetings, and reasonable resources to enable it to discharge its functions properly.
Risk, Compliance and Investment Management Committee
The Risk, Compliance and Investment Management Committee exercises the authority delegated by the Board of Directors to provide oversight on the risk management framework and policies, to cover all material risks that include market, credit, insurance and operational risks.
Enterprise Risk Management
Our risk philosophy and approach to risk management strategy stems from our vision, corporate strategy and objectives. Our vision is to change the way Singapore feels about insurance.
Enterprise Risk Management involves the overall management of risks which we might be exposed to. This covers the present as well as reasonably foreseeable future, and includes capital management and asset liability management.
Asset-Liability Management
The purpose of our Asset-Liability management policy is to address investment risk, asset-liability mismatch risk, risks associated with liquidity management, market risk, asset concentration risk and risks arising from the use of derivatives.
Investment Policy
Our investment policy is to achieve long-term growth of capital with reasonable volatility. Our strategic asset allocation and long-term target rates of return on investment are determined by the Risk, Compliance and Investment Management Committee and approved by Board of Directors of the Company.
Press releases
News articles
Be a Game Changer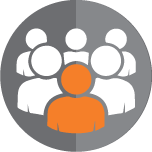 Be the Champion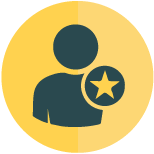 Be the Performer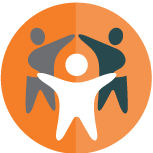 Be the Collaborator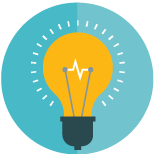 Be the Challenger
At FWD Singapore, we are a challenger brand, propelled by people who dare to be different and are passionate about what we do.
We believe everyone has the potential to be a champion when they bring their respective strengths and perform in their role. Our people come from a diverse pool of experience across multiple industries, and we collaborate and challenge the status quo, to bring value and new surprises to our customers.
Together, we will build a different kind of insurance company and change the way Singapore feels about insurance.
Life at FWD
As a start-up, more often than not, we  as employees do not have 'manuals' on how to get the job done. Instead, we are given the creative space and freedom to think and decide how the job can be done best.
Being a lean organisation, every employee plays an important role. We are always either solving problems or seeking new ideas. As such, we have plenty of opportunities to innovate, create and develop ourselves in unparalleled ways.
With freedom and autonomy , grab opportunities to make a difference and leave a legacy.
Premium Management Executive

Contract Role, Singapore

Corporate Strategy Manager

Permanent Role, Singapore

Claims Executive

Permanent Role, Singapore

Group Office – Senior Officer, Online Marketing

Permanent Role, Singapore