About
about FWD Singapore Pte Ltd
FWD started operations in Singapore in April 2016, providing employee benefits insurance to corporate customers.  In September, FWD launched its direct-to-consumer business and currently offers a suite of life and general insurance products including direct-term life, car, travel, personal accident and maid insurance. Leveraging technology, FWD provides insurance that is world beating in its simplicity and customer focus for connected people to take control.
objectives and strategy
In Singapore, FWD aims to change the way people feel about insurance by leveraging technology to deliver products that are relevant, easy to understand and well-priced. Our portfolio includes group insurance and a direct-to-consumer business focusing on life and general insurance.
Our group insurance business provides companies with cost-effective employee benefit solutions to over 80,000 members. We are the fifth largest group medical insurer in Singapore with a strong track record across a diverse range of industries. FWD will continue to expand its footprint and reach to corporations in Singapore with a focus on offering customers a differentiated client experience through a robust medical network and excellent service levels.
Our direct-to-consumer business provides life and general insurance for individuals. At FWD, we believe that insurance doesn't need to be complex, sold through expensive middlemen, or take up vast amounts of your time.
A customer-led brand, we are constantly developing new products for individuals and businesses alike, with the aim to help our customers embrace and celebrate every day, and feel safe and secure knowing that FWD has their back if something unexpected happens.
our key products
FWD offers businesses customisable group insurance plans that are designed to suit the ever-changing business and financial objectives of employers and the healthcare needs of its employees. We are the only insurer in Singapore that offers members direct and seamless access to four leading private hospitals of Parkway Pantai. Members also enjoy cashless inpatient admission with the FWD medical card and access to the largest and most comprehensive panel of general practitioners and specialists.
As Singapore's only fully direct and online life and general insurer, our direct-to-consumer product offerings are designed to cater to the evolving needs of customers in Singapore. Here is what we have available today:
For Individuals

---
For Businesses

external environment
We operate in an era of rapid technology evolution. The Singapore government's Smart Nation and Future Economy initiatives are shaping the nation's digital transformation, including driving Singaporeans' online habits.
For our employee benefits business, an ageing population in Singapore and other evolving demographics will shape the way we develop products to ensure they are relevant to our members.
We are encouraged by the Monetary Authority of Singapore's decision to allow insurers to offer a full suite of life insurance products online without advice. We are confident that this will translate into providing customers with more choice in regards to financial planning.
FWD Group
Established in Asia in 2013, FWD Group is the insurance business arm of investment group, Pacific Century Group (PCG). PCG is an Asia-based private investment group established in 1993. PCG has interests in three core business pillars: financial services, technology, media & telecommunication, and real estate. PCG has a strong track record of holding and developing assets over the long term, and has a network of well-established connections in Asia.
Outside of Singapore, FWD Group spans Hong Kong & Macau, Thailand, Indonesia, the Philippines, Singapore, Vietnam, and Japan offering life and medical insurance, general insurance and employee benefits across a number of its markets.
8 markets
---
more than
1,000,000
customers
FWD Singapore is led by a dynamic team that brings a strong mix of industry and market experience coupled with a track record of building market-leading businesses.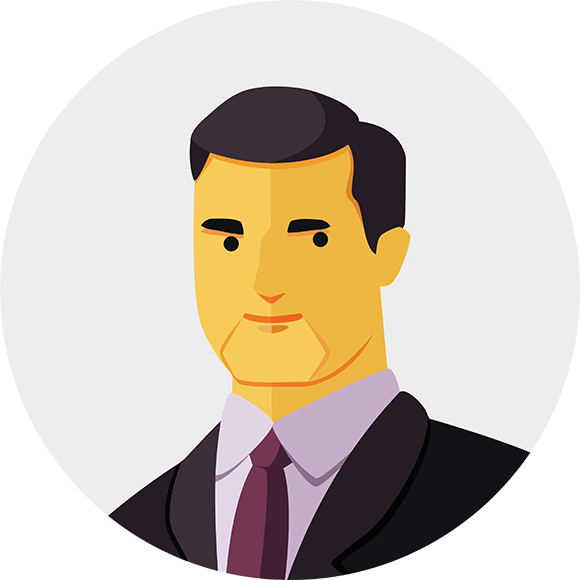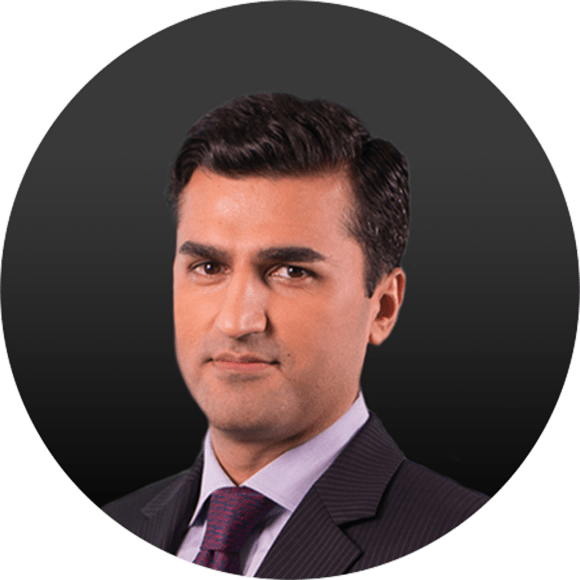 Abhishek Bhatia
CEO
Abhishek Bhatia is Chief Executive Officer, leading the establishment and development of FWD in Singapore with the goal of building the company into a top five insurer. Prior to joining FWD, Abhishek spent 15 years with Prudential Plc in senior roles across the globe. In his last job, he was Chief Executive Officer, Prudential Poland, where he oversaw the establishment of the company and was instrumental in achieving Prudential's leadership position in sales technology and product innovation. Prior to that Abhishek was the Regional Director of Insurance based out of Hong Kong. He also held senior roles with Prudential in Malaysia and India.
Abhishek holds an Honours degree in Economics from Delhi University, and is an alumnus of the Indian Institute of Management.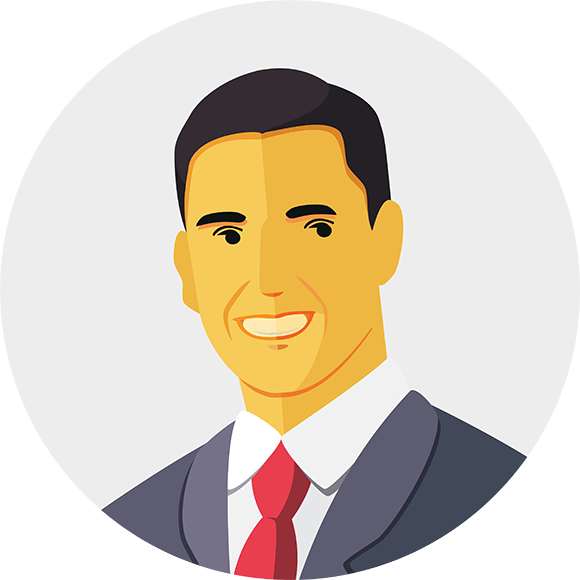 David Broom
CMO
David Broom is Chief Marketing Officer at FWD, overseeing the firm's customer led proposition development and communications initiatives that drive awareness, advocacy, and ultimately demand. Prior to joining FWD, David spent eight years at Aviva, most recently in roles as Group Digital Marketing Director and Group Customer Strategy Director. David has also held marketing, customer insight, and business development roles at KPMG.
David is a graduate of Swinburne University, receiving a Bachelor's Degree in Information Systems and Bachelor's Degree in Business majoring in Marketing.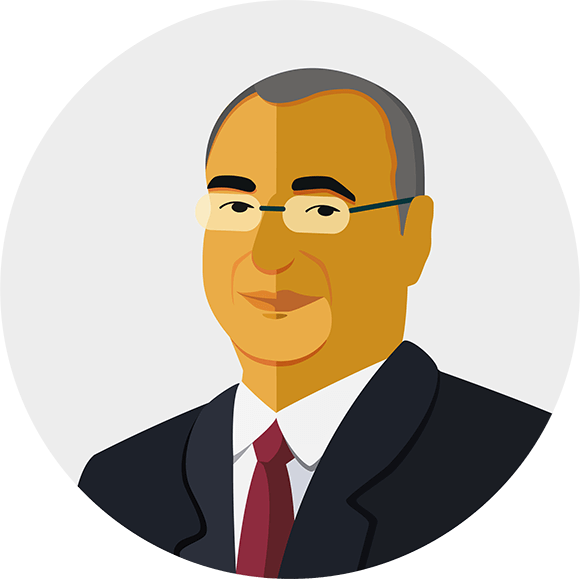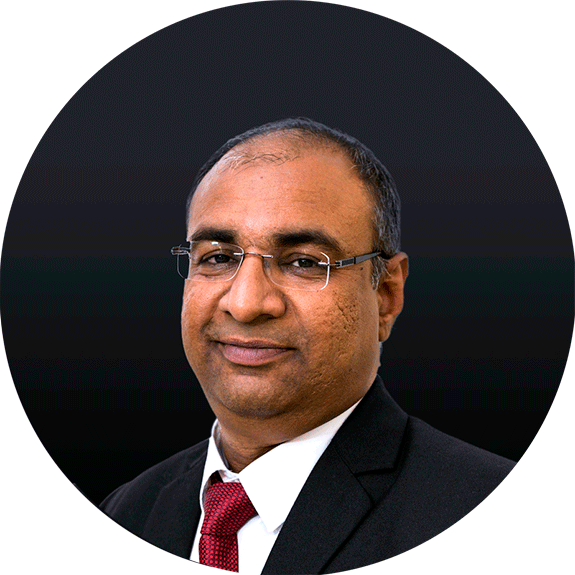 Narasimhan Partha
CTO
Narasimhan Partha is Chief Technology Officer at FWD, responsible for the company's digital and information technology development. He brings with him more than twenty-five years of experience in the information technology and insurance sectors. Prior to joining FWD, Narasimhan was General Manager at NTT Data, where he oversaw the company's business operations in Asia. Narasimhan also co-founded Ibexi Solutions, now part of Sapiens – a global provider of software solutions.
Narasimhan is a graduate of the University of Chennai, receiving a Bachelor's Degree in Commerce. He is also an Associate of the Insurance Institute of India.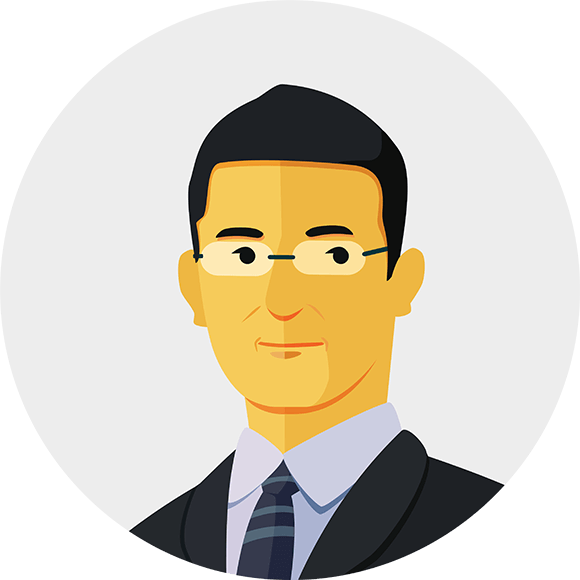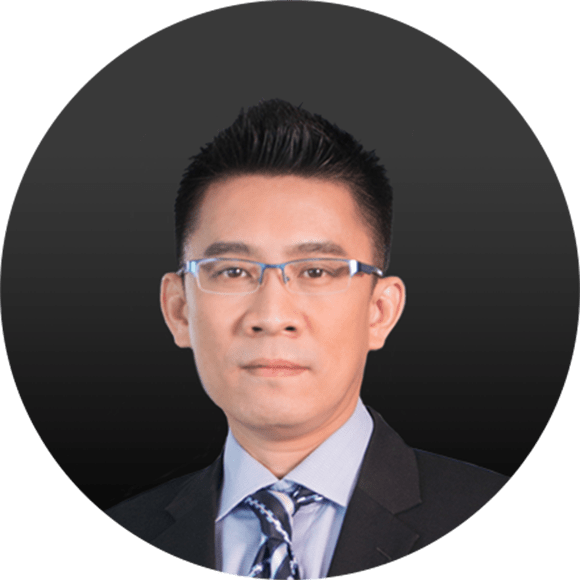 Tan Eng Cheong
Head of Corporate Solutions
Tan Eng Cheong is FWD's Head of Corporate Solutions and brings with him more than 20 years of experience in Employee Benefits and Group Insurance operations in both Singapore and regional markets. Prior to joining FWD, Eng Cheong was the Asia Pacific Sales Director of Swiss Life Network, held roles in the management of EB sales and distribution at AIA and Tokio Marine Life, and was responsible for turnkey implementation of Group Insurance operations for new markets with Great Eastern Life.
Eng Cheong is a graduate of The National University of Singapore receiving a Bachelor's Degree in Science majoring in Economics.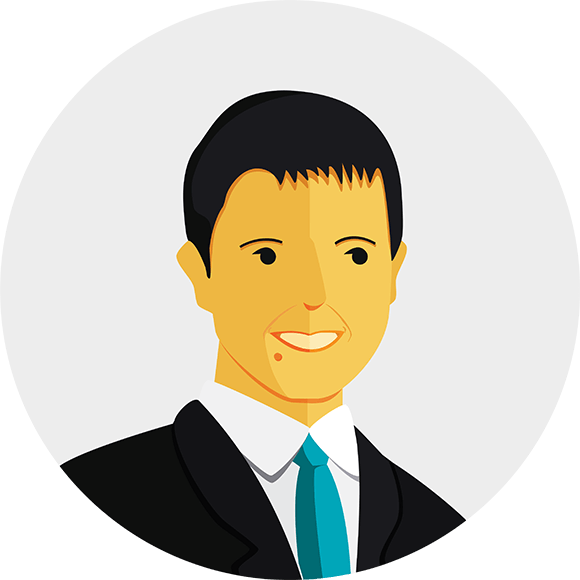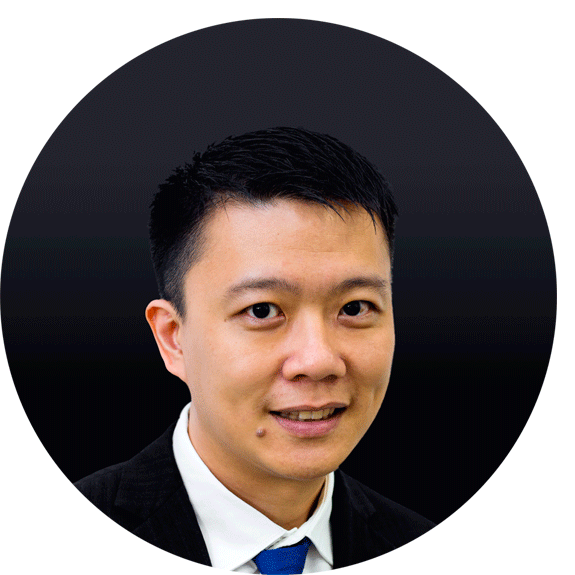 Alex Lee
CA
Alex Lee is Chief Actuary, responsible for managing the Actuarial Function at FWD and act as the Appointed Actuary for FWD's life insurance business. Alex brings over 15 years of actuarial, risk management and regulatory experience, and in his most recent role as Chief Actuary of Tokio Marine's life insurance business in Singapore, he was instrumental in establishing the organisation's position as the leading savings and retirement solution provider with simple and intuitive product offerings.
Alex is a Fellow of the Institute of Actuaries of Australia and Fellow of the Singapore Actuarial Society, and is also a graduate of Singapore's Nanyang Technological University where he received a Bachelor's Degree in Business.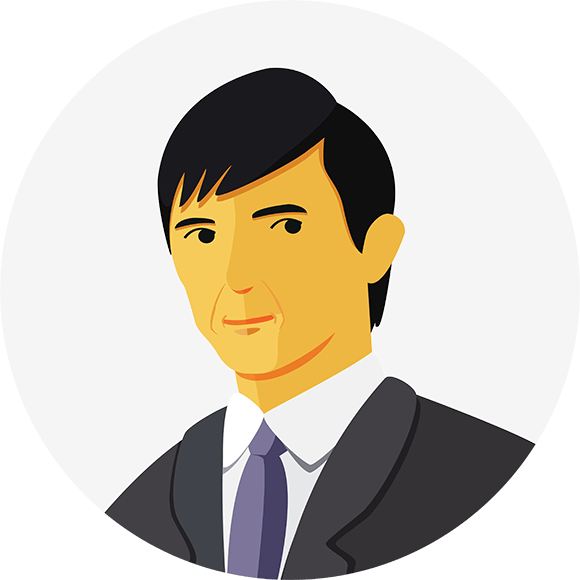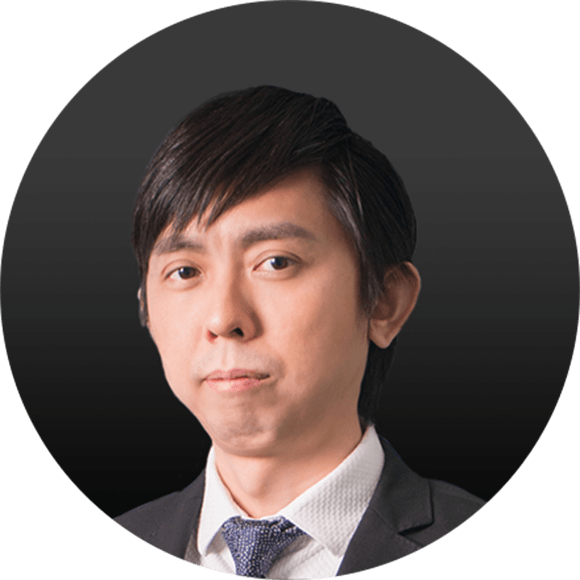 Choi Kin Seng
COO
Choi Kin Seng is Chief Operations Officer at FWD, responsible for directing all aspects of operations and ensuring excellence in customer service. Kin Seng brings with him many years of financial services experience in Singapore, most recently heading operations for Etiqa where he led the internal and technical competencies of the company.
Kin Seng is a graduate of University Malaysia Sabah, receiving a Bachelor's Degree in Science.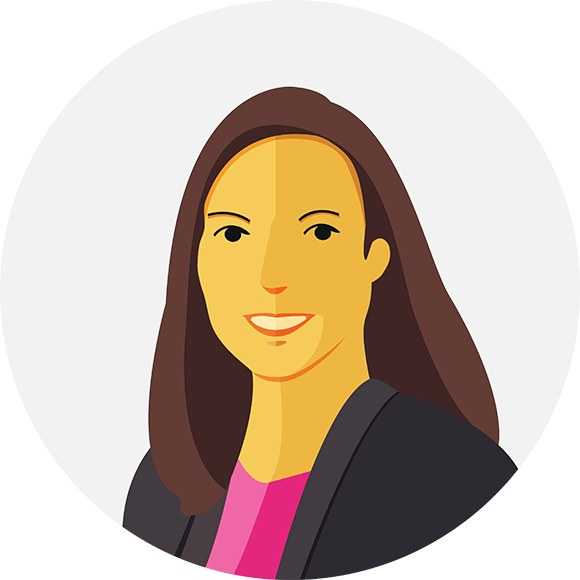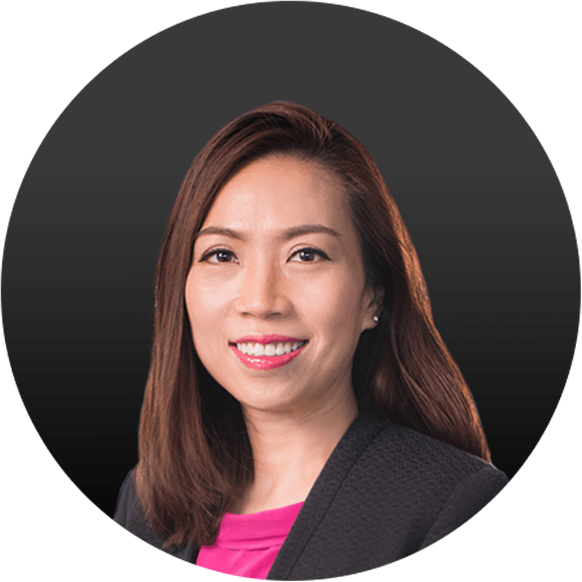 Lorraine Lim
Head of HR
Lorraine Lim is Head of Human Resources at FWD, responsible for functions including manpower planning, talent acquisition, talent management and employee engagement. Lorraine brings with her extensive experience working with Executive Committees on developing strategies that build a highly engaged and skilled workforce. Prior to joining FWD, Lorraine has worked at a number of leading insurance organisations including Tokio Marine and Allianz.
Lorraine is a graduate of The Open University receiving a Bachelor's Degree in Mathematics and a Professional Diploma in Management.
Corporate Governance
The Board of Directors
The Board is responsible for setting the long-term goals and strategies and ensuring sustainable performance of the Company. The Board is responsible for guiding the continuous development and implementation of the Company's corporate governance practices and overseeing its compliance with applicable laws and corporate obligations. The Board's principal role is to ensure that there is a proper governance framework to promote and protect the Company's interests for the benefit of its shareholders and other stakeholders.
Our Board of Directors are:
Abhishek Bhatia
Alvin Chooi Wai Hong
Laura Raquel Deal-Lacey
Michael Lim Choo San
James Sinn Yuk Loh
Audit Committee
The Audit Committee exercises the authority delegated by the Board of Directors to provide oversight on the financial reporting process, the audit of financial statements, the system of internal controls, and the internal audit and external audit functions.
The Audit Committee is authorised to investigate any matter within its terms of reference, has full access to and co-operation by FWD's management, full discretion to invite any director or executive officer to attend its meetings, and reasonable resources to enable it to discharge its functions properly.
Risk, Compliance and Investment Management Committee
The Risk, Compliance and Investment Management Committee exercises the authority delegated by the Board of Directors to provide oversight on the risk management framework and policies, to cover all material risks that include market, credit, insurance and operational risks.
The committee comprises the following permanent members: Chief Executive Officer, Chief Financial Officer, Chief Operations Officer, Chief Information Officer, Head of Corporate Solutions, Appointed Actuary, Head of Legal, Head of Risk, Head of Compliance, and a representative from FWD Group Risk and Compliance.
Enterprise Risk Management
FWD's risk philosophy and approach to risk management strategy stems from our vision, corporate strategy and objectives. Our vision is to change the way Singapore feels about insurance.
To realise our vision, we constantly strive to provide our customers with innovative products that are good value for money and provide the highest level of customer service. This naturally exposes FWD to a variety of risks. Enterprise Risk Management involves the overall management of risks which the organisation might be exposed to. This covers the present as well as reasonably foreseeable future, and includes capital management and asset liability management.
Risk Management Principles
Risk management is a key element of our corporate management. The role of risk management is to ensure risks are properly identified, assessed and managed, so as to safeguard our financial strength, and to fulfill our obligations to our customers and stakeholders.
FWD has a distinct preference for insurance risk and should have sufficient experience in any insurance risk that it takes, and in its absence, should use reinsurance to manage the risk as it gains experience.
FWD tolerates market and credit risks that the Company readily understands (which excludes complex derivative market risk) as these risks are unavoidable, if FWD wishes to continue doing business in the region.
FWD has a very low appetite for operational risks and has no appetite for internal fraud, material reputational damage, complex market risk and the risk of regulatory intervention.
The Risk Management Strategy, as formulated by the Risk Investment and Compliance Management Committee and approved by the Board, serves to ensure that the risk management framework, processes and controls are in place to identify, assess and manage material risks consistently across all business activities.
Risk Appetite
Our aim is to grow the business while maintaining the financial stability of FWD in a risk-optimised manner.
When managing risk, it is important to have a common language that links our view and appetite for risk with the strategic objectives of our Company. To this end, the Risk Appetite Framework:
establishes the risks FWD wishes to acquire, avoid, retain and/or remove in its pursuit of its strategic objectives;
consists of risk preferences, risk tolerances, risk limits and controls which are linked to FWD's strategic objectives.
Specific risk strategies and appetite are established for each of the categories of risk. These set the boundaries within which management is expected to operate as they seek to deliver business objectives.
Each business line is responsible for ensuring their business strategy aligns with the established risk appetite, to ensure that all risk exposures are thoroughly evaluated and managed, consistent with our enterprise risk policies, and that the earning of economic returns commensurate with the level of the risk assumed.
We conduct a formal review of our risk appetite and quality of risks is undertaken on a regular basis.
Asset-Liability Management
The purpose of Asset-Liability management policy is to address
Investment risk: Investment risk refers to the possibility that actual returns fall short of expected returns.
Asset-liability mismatch risk: Asset-liability mismatch risk is the risk of adverse movements in the relative value of assets and liabilities. Assets and liabilities are considered to be well matched if their changes in value in response to market movements are highly correlated and within predefined risk metric limits.
Risks associated with liquidity management: The Company should have sufficient liquidity as prescribed by the Head of Risk from time to time to meet all cash outflow commitments to policyholders and other creditors as and when they fall due.
Market risk: Market Risk is the risk the Company faces due to adverse changes in the value of its assets or liabilities resulting from changes in, but not limited to, interest rates levels, credit spreads, equity price levels and exchange rates.
Asset concentration risk: FWD maintains limits on concentration of a single counterparty and groups of related counterparties. This also covers concentration risks in country of risk, sectors and currencies.
Risks arising from the use of derivatives: Derivatives are financial contracts, such as forwards, futures, swaps, options and other similar transactions, where the value of the contract is derived from the performance of an underlying asset.
Cash Flow
The Company manages its asset cash flow in relation to its liability cash flow in a manner that is within the agreed limits and risk appetite of the Company. Product terms, pricing and mix must balance market conditions with the need to protect the solvency of the Company.
The Company should only invest in asset classes permitted within the asset universe maintained by FWD Group for which it has received approvals.
Financial derivative instruments must only be used to manage market risk exposures and must never be used for speculative purposes.
Investment policy and objectives
Our investment objective is to achieve long-term growth of capital with reasonable volatility. Our strategic asset allocation and long-term target rates of return on investment are determined by the Risk, Compliance and Investment Management Committee approved by Board of Directors of the Company.
The investment objectives should:
be based on the Company's business objectives and risk appetite, and account for its operational capabilities and skills level
support the required returns to policyholders and shareholders, with both current requirements and expected future requirements of the current portfolio and expected near term new business taken into account
aim to optimise total returns and/or investment income subject to the Company's financial goals and risk appetite
support the Company's capital management objectives
reference numerical return objectives (e.g. relative to benchmark returns where applicable) and also our tolerance for investment risk (e.g. range relative to benchmark returns);
result in a portfolio that is resilient to adverse financial market developments.
Asset Allocation
The Company should only invest in asset classes permitted within the asset universe maintained by FWD Group. Investment in a permitted asset class that the Company has no existing exposure to should require approvals from the Asset Liability Management Committee and Group Investment Committee.
The policy mix of cash, bond, equity and alternative asset classes is determined by taking into account the fund's liability structure, overall risk tolerance, long-term return requirements, its surplus and solvency position and the target capital adequacy ratio.
Our risk tolerance is mainly a function of the products we have, the surpluses, capital and capital adequacy ratio for the insurance funds as well as the prevailing market conditions and opportunities.
Press releases
News articles