Direct Purchase Term Life Insurance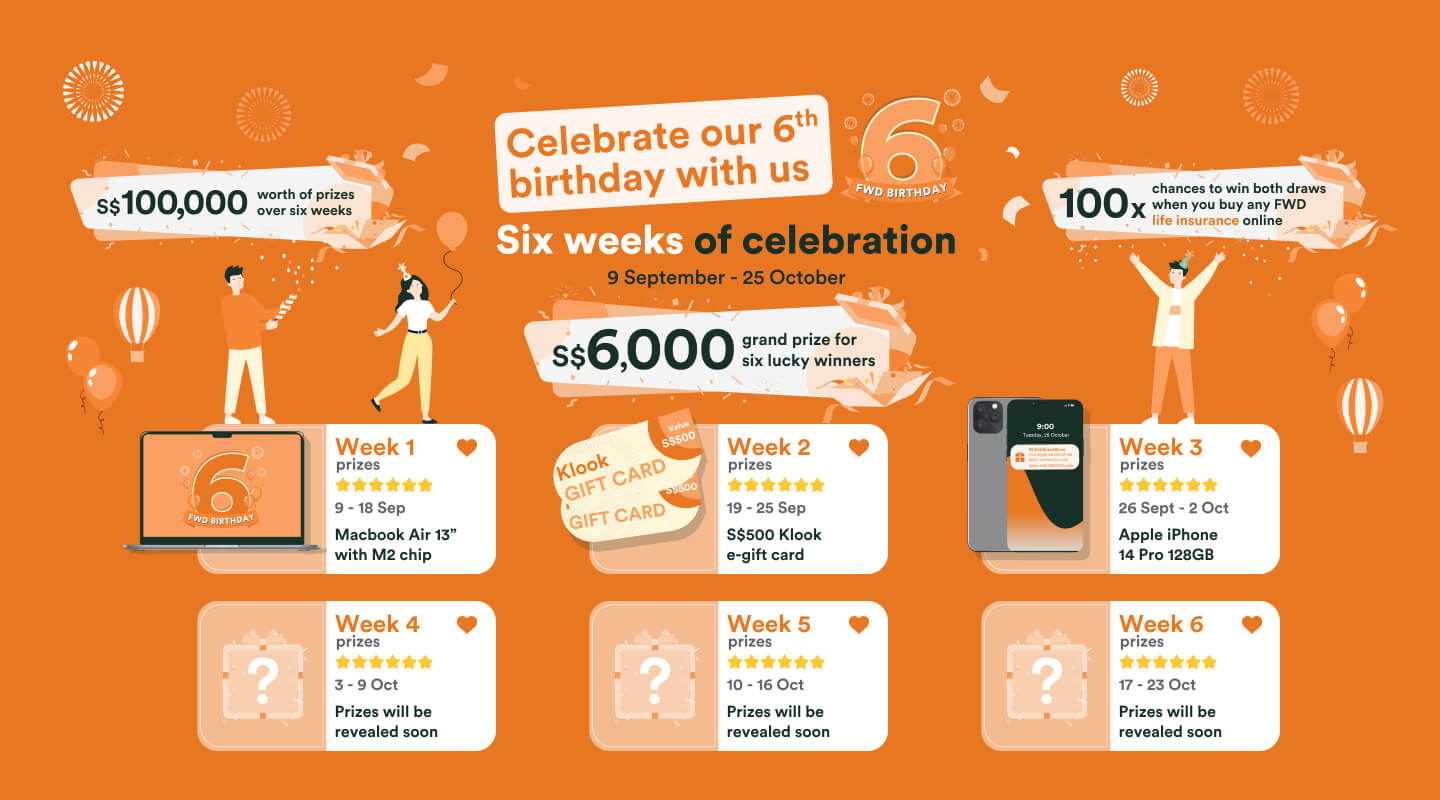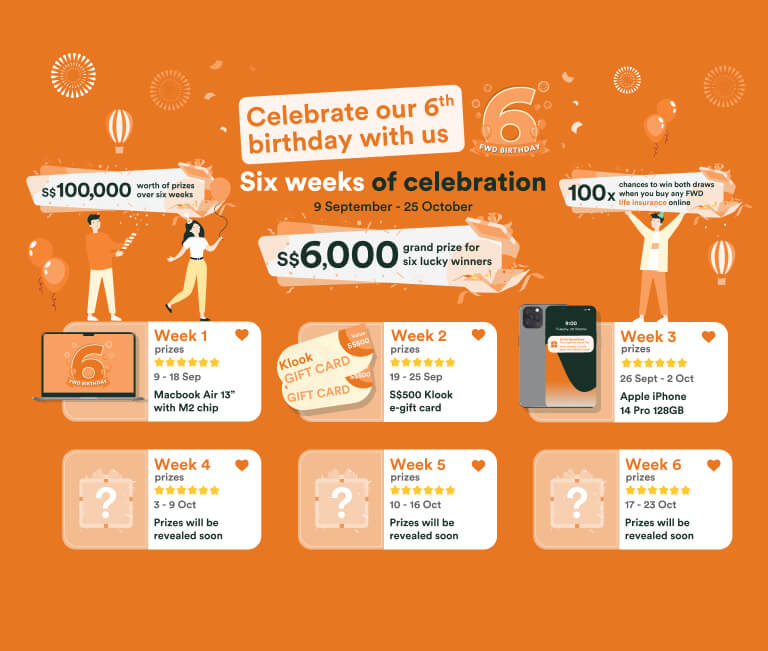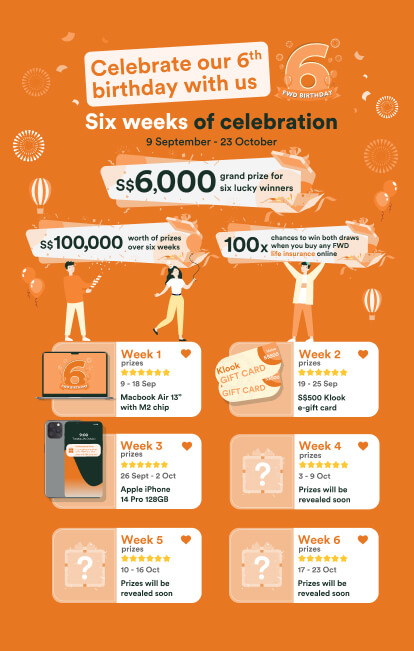 insurance that helps you live life to its fullest
We are now offering a complimentary $5,000 lump sum benefit covering you for any adverse side effects of the COVID-19 vaccine. All customers purchasing a FWD DIRECT-term life policy between 01 April 2021 and 31 December 2022 are eligible for this cover. If you already own a FWD DIRECT-term life insurance policy, you are covered too. For detailed T&Cs, click here
Peace of mind
Your family's financial future is protected, even if you become Totally and Permanently Disabled ('TPD') and unable to work, are diagnosed with one of thirty critical illnesses (optional), are terminally ill, or unexpectedly pass away.
Flexible coverage
Choose the coverage period of your DIRECT-term life insurance that works best for you – five years (which you can extend), twenty years, or until you are 65 years old.
Renewable
The five-year coverage option allows you to automatically roll-over for another five years – regardless of your health – until you're 80 years old.
Easier on your budget
The cost doesn't increase each year just because your age does – making it even easier to balance your budget.
Purchase directly online
Choose your life insurance plan coverage and buy it online, you can even use your mobile – without going through a middleman.
FWD Care Recovery Plan
FWD Care Recovery Plan is our complimentary support program that goes beyond paying a claim during your moments of need. Between 01/07/2021 to 31/12/2022, if your eligible claim is approved, the FWD Care Recovery Plan will be made available to you. To know more, download our brochure here.
*Information is correct as of 28 August 2019
on top of it all, you can add
If you are diagnosed by a Medical Practitioner with any of the severe critical illnesses   then the critical illness benefit will be payable. This will assist you to seek medical treatment as advised by your doctor without causing a financial dent in your savings and maintain your lifestyle in the event of a serious medical condition.